2018 Women in Digital @SXSW
Join the most powerful women in digital at our second annual Women in Digital @SXSW Event.  Refresh yourself with a break from the regular programming, and meet your amazing sisters in arms in the digital world.
What to expect:
Connect with women in digital media and marketing who are blazing a path toward an equal future where all women in the industry feel empowered, inspired, and educated — by each other. You'll also be hearing from our rock star featured guests as they share their journeys as women in digital.
Also, meet your Women in Digital Austin City Champion and Board. BONUS: Your RSVP includes 1 drink ticket.
Full event agenda TBA.
Win a room in the Women in Digital SXSW House!
Stay with us, too! Win a room at the Women in Digital SXSW House by referring new members to our group. Find out more here.
About Women in Digital:
Founded in the Spring of 2016, Women in Digital now boasts 900+ members across 19 cities nationwide. From New York City to Austin to Seattle, our members gather monthly for meetups, or peer circles, to confidentially exchange their power by the way of Asks & Gives – our member pledge. We gather with one mission – to create a true network of like-minded women across the country and in your own city in order to create sweeping change for equality across our industry.
Who Should Attend
All women in digital creative, marketing, advertising, and tech fields are welcome and no conference badge is necessary. Just bring your lovely selves and your brilliant digital minds!
If you have a sales motivation for attending, do not come. Soliciting our attendees and members for business or sales is strictly prohibited. If you do so, you will be kindly asked to leave OR you can officially sponsor us (better option).
No men allowed. Sorry guys, this event is exclusive to women, and those who identify as women.
If you would like to sponsor this event, please contact Renee at renee@womenin.digital
Featured Guests
Alaina Shearer, Founder + Executive Director, Women in Digital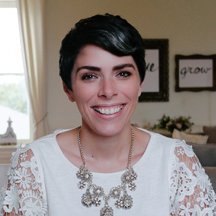 Alaina is a fearless leader, a digital nerd through and through, and the Founder and Executive Director of Women in Digital, now 800+ members strong in 19 cities nationwide. Watch her founding story here. Before founding Women in Digital, Alaina created one of the finest digital agencies in the Midwest, Cement .
Janete Perez, Co-Founder, Present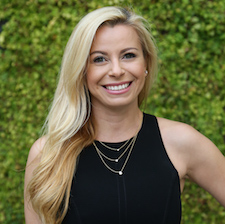 Janete Perez is a co-founder of Present, a platform for community building designed just for women. Before founding Present, Janete spent 10 years of her career working at technology companies on products including Facebook Messenger, Microsoft Expression, and data analytics and machine learning tools for Zynga. When she's not in the office, you'll find her doing yoga, volunteering for the Women's March SF Chapter, or making plans for a hiking adventure on Present. The most inspirational women in her life? Her hard-working, single mother, who immigrated from the U.S. from Mexico when Janete was three years old.
More speakers and special guests to be announced soon . . .
Directions + Parking:
The Market & Tap Room is a classic cocktail bar with a vintage feel in the heart of Austin's Warehouse District. It is just blocks from the Austin Convention Center, at the epicenter of all of the SXSW events. With heavy vehicle and pedestrian traffic during SXSW, we are encouraging attendees to carpool, rideshare, or use public transportationfor the event.
Event Partners: